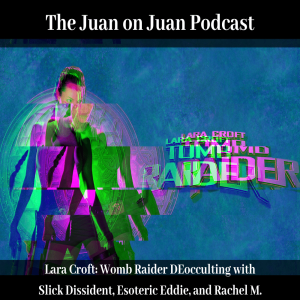 Thursday May 26, 2022
Lara Croft: Womb Raider DEocculting with Slick Dissident, Esoteric Eddie, and Rachel M.
Just trying to save the world from the elusive Illuminati!
In this episode, we break down all the symbolism from the Tomb Raider franchise... is it just really a good story or is there something more sinister at work???
Join Slick Dissident, Esoteric Eddie, Rachel, and myself as we take a deep dive into the tomb of the raider!
Check out Gabe's work at:
YT: Slick Dissident
Check out Eddie's work at:
Social media: @esotericeddie
Eddie's book "The Lucifer Mystery Revealed"
Check Rachel out at: