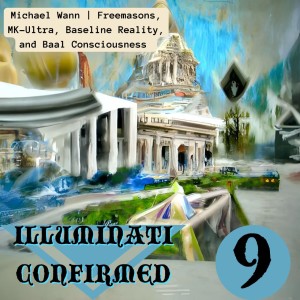 Friday May 27, 2022
Illuminati Confirmed #9: Michael Wann | Freemasons, MK-Ultra, Baseline Reality, and Baal Consciousness
Illuminati Confirmed 9: Michael Wann joins us to discuss his immersion into the mysterious Susquehanna River, its history, significance and role in shaping our country. He explained the synchronicity that propelled him into his signature gonzo style of synchro-mysticism. As well as a recent "meeting" with a group of masons, which gave way for a broader conversation about MK- Ultra, consciousness, history, esotericism, and Mike's journey through reality.
Follow My Family Thinks I'm Crazy!
PATREON.COM/THEJUANONJUANPODCAST
ROKFIN.COM/THEJUANONJUANPODCAST
Please leave us a review wherever you listen to your podcasts!
It will help the show. Also follow me on social media at: 
Check out our website at www.thejuanonjuanpodcast.com
Patreon exclusive content and early access: www.patreon.com/thejuanonjuanpodcast
YT: "The Juan on Juan Podcast"
TikTok: @thejuanonjuanpodcast
Telegram group: https://t.me/tjojp
Discord server: https://discord.gg/HaB6wUunsJ
Stake your Cardano with us at FIGHT POOL at fightpool.io!
Thank you for tuning in!