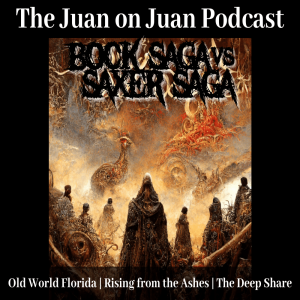 Saturday Sep 24, 2022
Bock Saga vs Saxer Saga with Old World Florida, The Deep Share, and Rising from the Ashes
In this episode, the sagas go head to head. Dr. Narco Longo breaks down for us the Saxer Saga and how it holds up to the Bock Saga. History is not what you have been led to believe... 
Check out Dr. Longo on IG: @old_world_florida
YouTube under "Old World Florida"
Check out Dan from Rising From The Ashes Podcast at:
IG: @rftapodcast
LINKTREE: http://linktr.ee/risingftashes
Email: risingftashes@yahoo.com 
Check out Andy at:
https://linktr.ee/thedeepshare
Twitter/IG: @thedeepshare