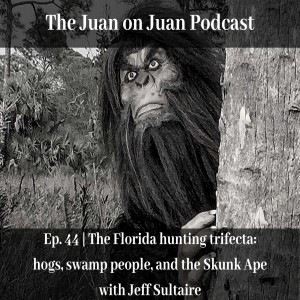 Monday Nov 30, 2020
#44 | The Florida hunting trifecta: hogs, swamp people, and the Skunk Ape with Jeff Sultaire
In this episode, I am joined by my buddy Jeff. We discuss hunting, some of his weird experiences out in the swamps of Florida, our recent hunting trip, and about the elusive Florida Skunk Ape! I hope you enjoy!
Check out our website at www.thejuanonjuanpodcast.com
Please shoot us a comment, rating, and follow us on social media!
Thank you for tuning in!