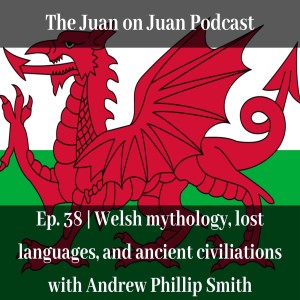 Monday Oct 19, 2020
#38 | Welsh mythology, lost languages, and ancient civilizations with Andrew Phillip Smith
In this episode, Phillip and I talk about Welsh mythology, magic, ancient civilizations, and world religions. I hope you enjoy it! 
Check out Andrew's work at his websites:
Check out our website at www.thejuanonjuanpodcast.com
Please shoot us a comment, rating, and follow us on social media

@thejuanonjuanpodcast
Thank you for tuning in!