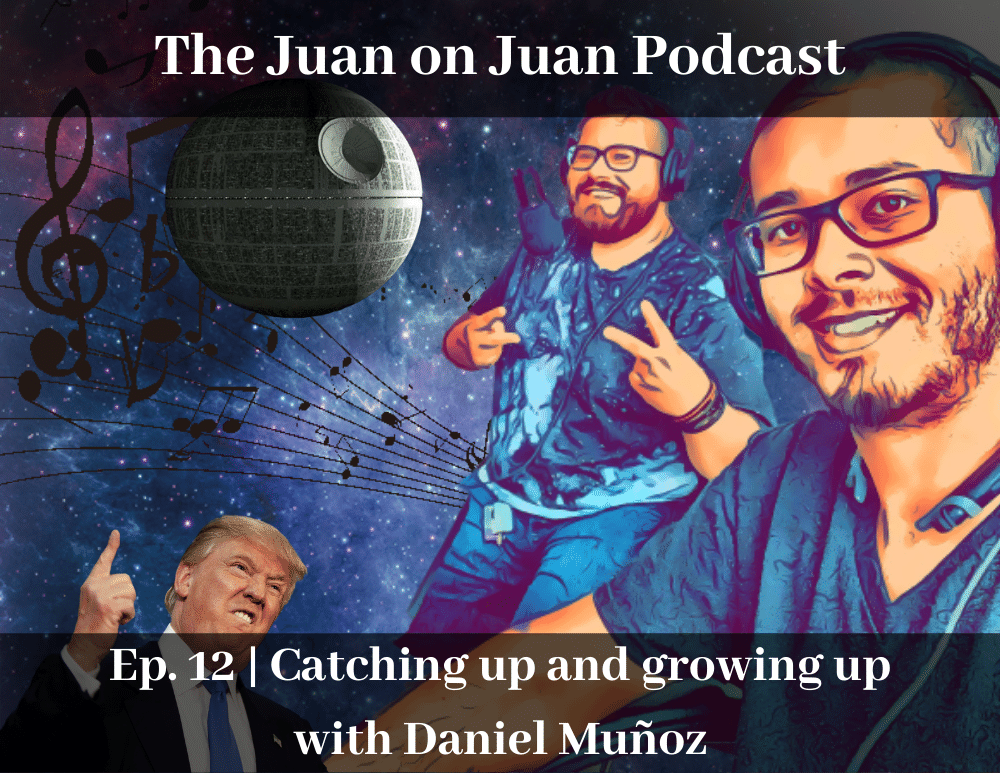 In this episode, we discuss a few topics with Daniel Muñoz. We discuss life experiences, creativity, music, and even talk about the new Star Wars movies.
Check out Daniel's work:
IG: @danielrckstr
Podcast: DudeWhatCoolPodcast
Check out our website at www.thejuanonjuanpodcast.com
Please shoot us a comment, rating, and follow us on social media! 
Thank you for tuning in!