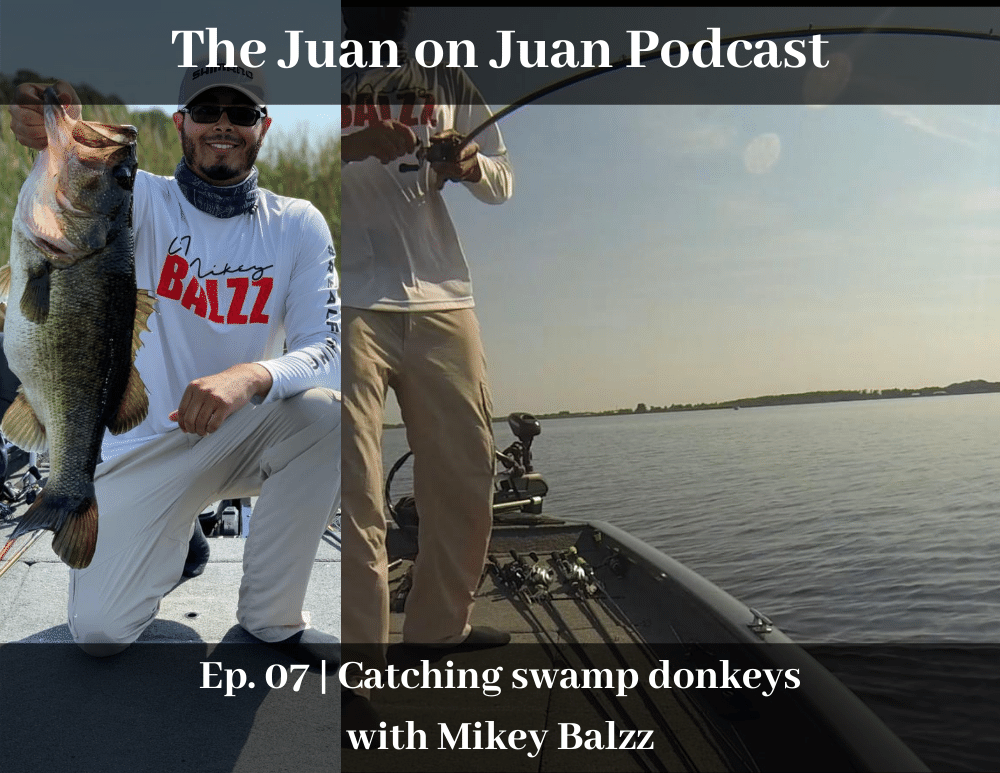 In this episode, we discuss with Mikey Balzz what it takes to catch BIG fish, how fishing has changed our lives and some of our life experiences. If you are into fishing, check out Mikey's work on his YouTube channel you could pick up a thing or two from him on there.
Check out Mikey's YouTube channel 
IG: @mikeybalzz
Check out our website at www.thejuanonjuanpodcast.com
Please shoot us a rating and follow us on social media
Thank you for tuning in!